Which Behaviour describes your Loved One ?
Choose a Box below to Click on
I have Packaged The Information From This Home Page
into 3 emails, for your convenience.
Would you like to receive the 3 emails?
Benefit from
our Experience!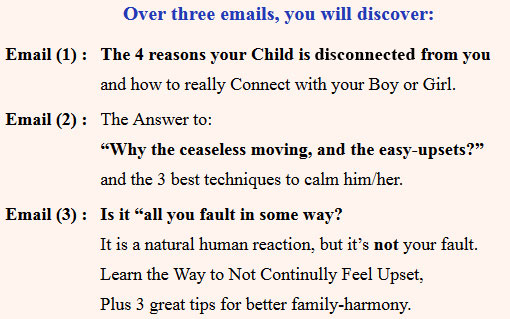 As Parents, we weren't happy with the mild-autism advice
that we received. Click on the video below, for better advice!